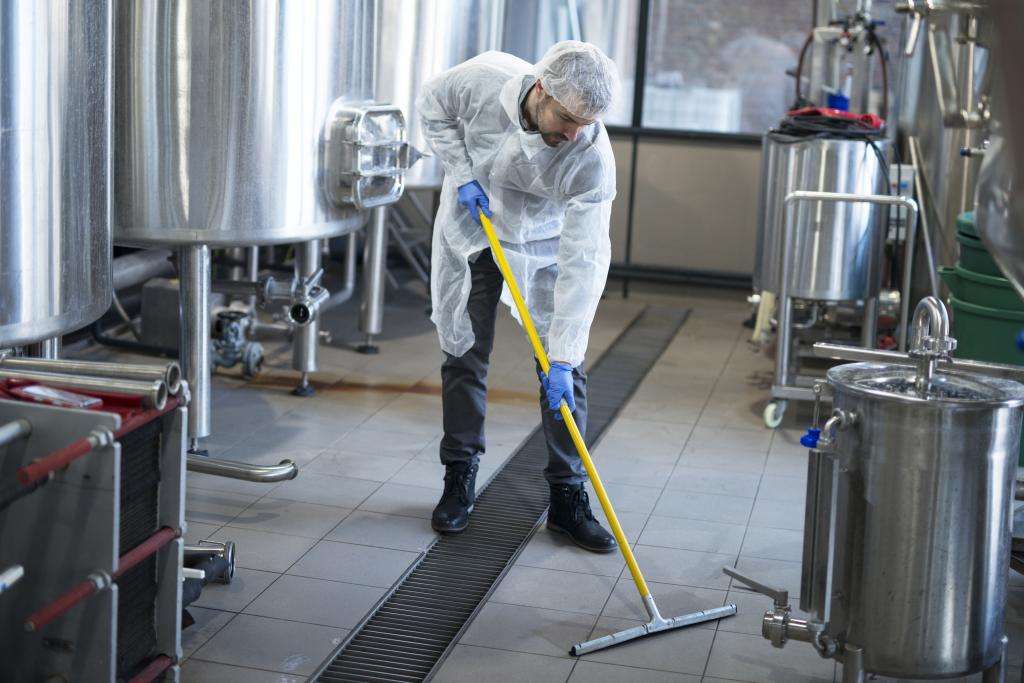 Factory & Warehouse Cleaning
Transform your industrial space with our professional Commercial Factory and Warehouse Cleaning Services. From routine cleaning to floor restoration, we have the expertise to keep your workspace clean, safe, and organized. Contact us for a cleaner and more efficient environment.
1. Experienced Factory and Warehouse Cleaners: Our team of factory and warehouse cleaners brings extensive experience to handle even the most challenging cleaning assignments. We understand the unique requirements of industrial spaces and have the expertise to deliver exceptional results.
2. Innovative Cleaning Solutions: Clean Master Contract Cleaning is known for its ability to develop innovative cleaning solutions for complex industrial problems. Whether it's floor cleaning, degreasing, or restoring wooden/parquet, tile, and marble floors, we have the knowledge and techniques to tackle diverse cleaning tasks.
3. Specialized Floor Restoration: We specialize in the restoration of various types of floors, including wooden/parquet, tile, and marble. Our skilled technicians employ advanced methods and equipment to bring back the beauty and shine of your factory or warehouse floors.
4. Deep Cleaning Services: In addition to routine cleaning tasks, we offer deep cleaning services to address stubborn dirt, stains, and grime on steel and paved floor areas. Our specialized techniques ensure that even the toughest-to-clean surfaces receive a thorough and effective clean.

5. Comprehensive Cleaning Approach: Our commercial factory and warehouse cleaning services cover a wide range of cleaning tasks, including general cleaning, floor care, surface sanitization, waste disposal, and more. We provide a comprehensive cleaning approach to ensure that your industrial space is clean, safe, and well-maintained.